DMCC (Dubai Multi Commodities Centre) Free Zone
Posted on

February 25, 2021

in News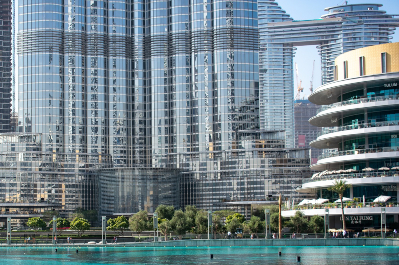 There are over 40 different "free trade zones" in the United Arab Emirates, this characteristic may confuse prospective investors to select which region is more proper to conduct business through.
The fastest growing free zone development in the UAE, DMCC (Dubai Multi Commodities Centre) combines both business and community living by offering commercial, residential, and retail property for sale and lease. From multinational organizations and major regional industry participants to small and medium-sized businesses and start-up companies, today the DMCC free zone has over 6,500 companies enjoying its facilities and services.
Benefits of setting up a company in the DMCC:
100% foreign business ownership

0 personal and corporate tax rate

100% capital repatriation and no currency restrictions

1 or more shareholders

Unique industry clustering and purpose-built infrastructure

Secure, regulated environment, licensing a full range of business activities

Strategic location on Shiekh Zayed Road, connecting Abu Dhabi and Dubai, and close proximity to Dubai Logistics Corridor

Quality freehold, commercial and residential property for sale or lease at competitive rates

Wide variety of quality commercial, retail, residential and industrial space offered

Comprehensive client relationship management providing a fast and efficient service for the collection and processing of all documentation and issuance of licenses.
General characteristics:
No corporate or personal income taxes in the UAE

Extensive and growing list of double tax treaties

Minimum 1 shareholder

Minimum share capital required AED 50,000 per shareholder or circa US$ 13,587

Minimum 1 director with maximum 7 directors

Directors can be located anywhere in the world however the individual nominated as manager on the Trade License must be a UAE resident

Option for VISA for UAE residence permit application for the Shareholder

Requirement that every company must have a registered office

Requirement of preparation of audited annual accounts to be kept at the Registered Office

No requirement for paid-up capital 
---
For more information about Dubai Multi Commodities Centre please feel free to contact us >