Reporting economic substance in British Virgin Islands
Posted on

October 25, 2021

in News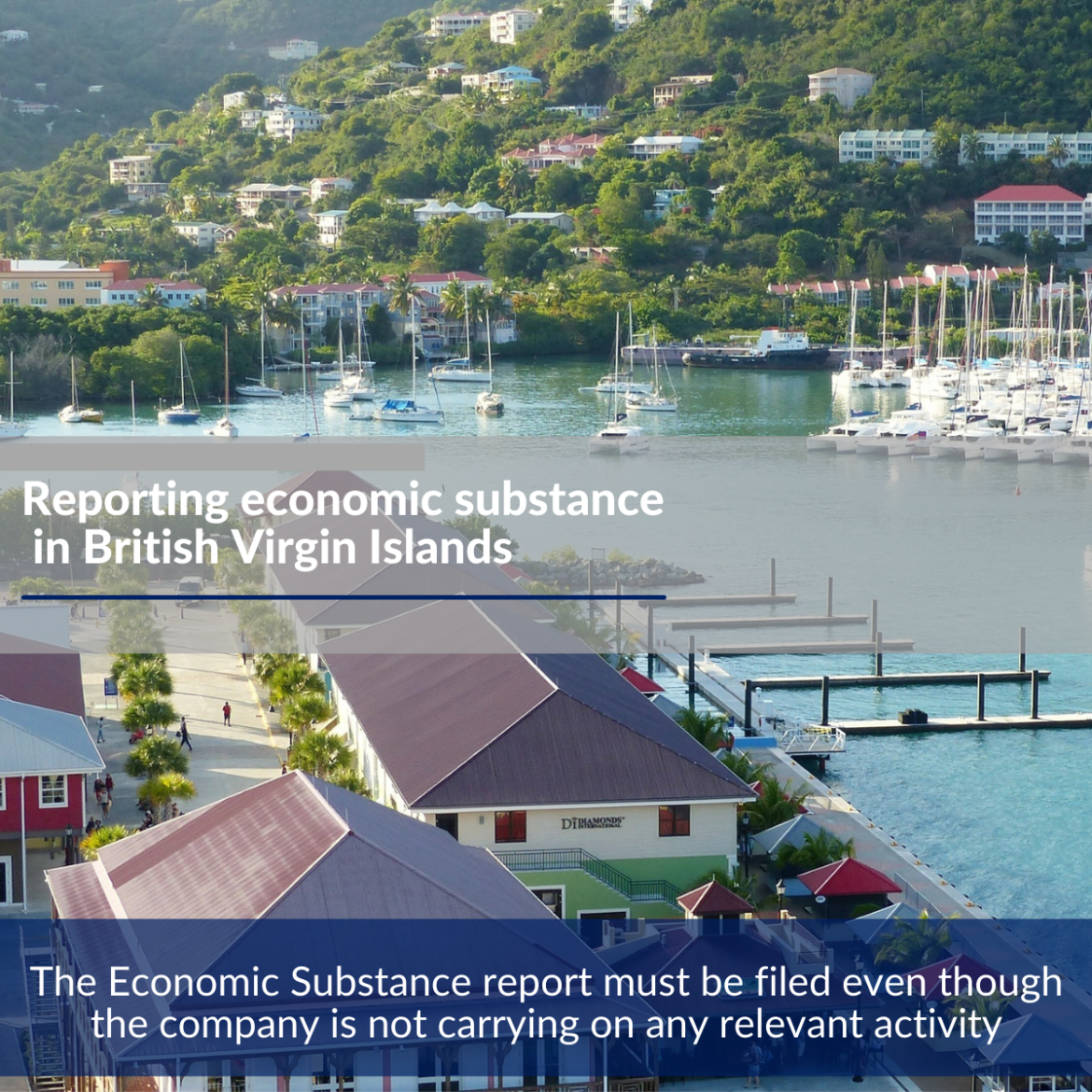 Back in 2018, the British Virgin Islands passed a legislation demanding some legal entities carrying on relevant activities to exhibit adequate economic substance in the British Virgin Islands.
The legislation states that each company must review and assess each one of the activities that it is carrying on to file an Economic Substance report through its Registered Agent. The Economic Substance report must be filed even though the company is not carrying on any relevant activity.
Relevant activities list:
Banking
Insurance
Fund Management
Finance and Leasing
Headquarters
Shipping
Holding
Intellectual Property
Distribution and Service Centre
This assessment needs to be completed every financial period within the following timelines: (The report needs to be done annually)
For companies incorporated before January 1, 2019 the financial period ends on June 30 of each year.
For companies incorporated after January 1, 2019, the financial period ends a year after its incorporation date.
Please note that companies are obliged to submit the report required by the Economic Substance legislation within six (6) months of the end of their financial year.
The financial period for 2020-2021 for companies organized before January 1, 2019, was completed on June 30 and the deadline to report is on December 31, 2021.
For companies organized after January 1, 2019, the deadline is six (6) months after one year of its incorporation date.
For more information about reporting economic substance in British Virgin Islands or clarification please feel free to contact us directly.