New Panama system to protect beneficiaries' information
Posted on

June 23, 2020

in News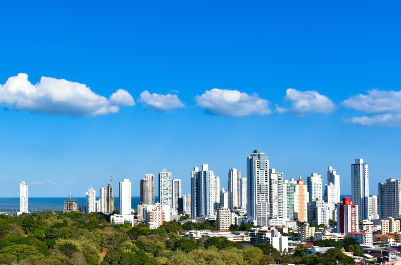 In a move to protect its lucrative business services sector, Panama recently approved new legislation that controls the information and identities of its international clients.
The legislation gives the Superintendence of Non-Financial Subjects certain duties in order to comply with international regulations regarding money laundering, terrorism financing, and other illegal activities.
Summarized, the Superintendence must hold the information in a restricted-access database and only the Financial Analysis Unit, the Public Ministry, the Ministry of Economy and Finance, the Superintendence of Banks, and the Superintendence of the Securities Market, may request the Superintendence information about the Final Beneficiaries.
The Superintendence can only exercise custody, conservation, and access to the information it receives from the local Agents and it is not allowed to carry out investigative functions or allow third parties to have access to that information.
The system is specifically designed so that the Resident Agents file directly the information in the database and the Registered Agents are obliged by law and are responsible for updating the information, under penalty of sanction.
Resident agents must file the following minimum information of the final beneficiary:
full name
personal identification document number
date of birth
address
date as of having the condition of Final Beneficiary of the entity
main activities
All the information must be filed within 15 business days following the constitution of the entity, its establishment in Panama or since the change in the previously registered information occurred and the Resident Agent is obliged to resign if the client does not provide the information required to complete its due diligence process from which the Resident Agent must obtain the information that the Superintendence database must be served.
The Panamanian legislation defines the Final Beneficiary of an entity as the person or persons who directly or indirectly own or control 25% or more of the shares or voting rights in the legal person, or whoever owns, control and/or exercise significant influence over the account relationship, contractual and/or business relationship or the natural person in whose name or benefit a transaction is made, which also includes natural persons who exercise final control over a legal entity.
The Agents must complete the filings at the database of the Superintendence of all their clients within a period of 6 months from the date on which the Superintendence has informed them that the database can be accessed.
---
If you require more information about companies in Panama please do not hesitate to contact us >